MONTEFUSCO PRINTS
We are very pleased to share with you a selection of prints from Argentine artists that pay tribute to the pride and tradition of polo in Argentina and of the lone and solitary life of the Gaucho. Carlos Alberto Montefusco has a very unique style which captures with spirited animation the life in the Argentine Pampas. His depiction of Indians, Gauchos, and Polistas is unique. We are honored to represent his work with his permission. His prints of his work are reproduced on canvas to give the feel of an original oil painting.
---
REPRODUCTION ON CANVAS
These prints are selections from original oil paintings. Horizontal prints are 40cm high. Vertical prints are 40cm wide.

Por Una Cabeza (#001)


El Intento (#002)


Polo Argentino (#003)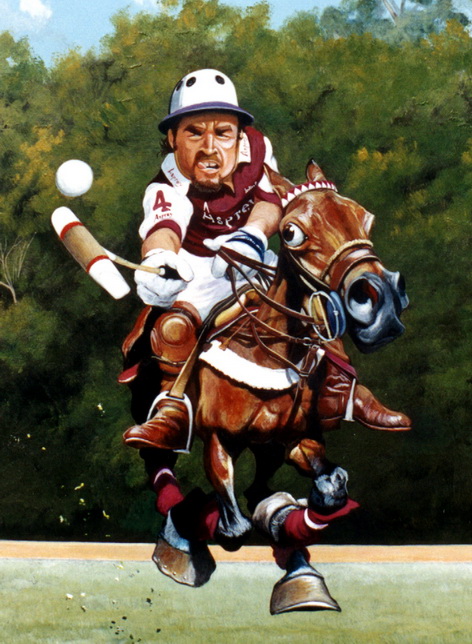 Sin Nombre (#004)


Si Hasta Los Chicos Lo Suben (#005)


A Salido Gueno (#006)


Acabau Cristianu (#007)


Capataz De Olmos (#008)


No Tienen Una Semana De Enfrenau (#009)


De Laya Sencilla (#010)


Aura M'esta Gustando (#011)


Te Cráibas Que Era El Parquero! (#012)

---